[Ferro-Alloys.com] SOHAR Port and Freezone has signed an agreement with Sohar Steel Rolling to lease approximately 40,000 sqm of land for the construction of a steel rod manufacturing unit at the Freezone.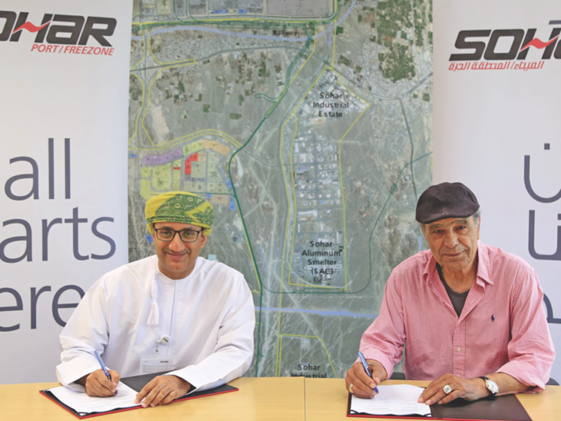 With an estimated total investment of OMR 7 million, the project includes the construction of facilities for melting/smelting in the first phase and steel rolling in the second phase.
Anticipated to be in operation towards Q3, 2023 the project is expected to create considerable opportunities for business collaborations, while adding to the growing number of leased areas in SOHAR Freezone flourishing metals cluster.
Omar bin Mahmood Al Mahrizi, Chief Executive Officer of SOHAR Freezone, DCEO SOHAR Port said, "At SOHAR, we are always looking to expand the possibilities to grow our metals cluster, which is one of the most promising sectors.
Sohar Steel Rolling's new facility is poised to meet the huge demand for stainless steel manufacturing. This collaboration is as a positive step towards enhancing in-country value by boosting the competitiveness of SOHAR Freezone in bringing in new investments linked to the downstream of these industries."
Nimer Ibrahim Nimer Elsamna, Chief Executive Officer of Sohar Steel Rolling, added, "With access to raw materials and reliable, affordable energy, SOHAR Freezone offers an ideal environment for us to enhance our competitive position and grow sustainably. We look forward to supporting the development of Oman's metal manufacturers and production industries, while contributing to its wider economic diversification objectives."
Source: Sohar Freezone leases land to Sohar Steel Rolling for OMR7 million steel mill