[Ferro-Alloys.com] ChemX Materials has established a maiden manganese resource of 13.1 million tonnes at 5.7 per cent manganese at its 100 per cent-owned Jamieson Tank deposit, 150km west of the Port of Whyalla in South Australia.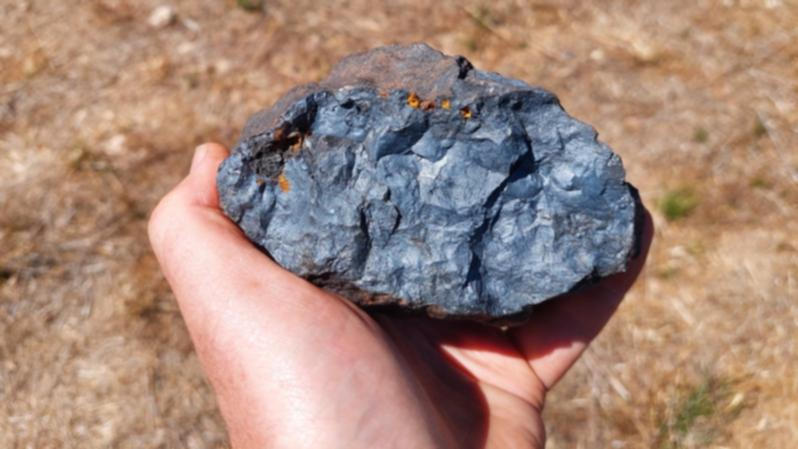 The company says testwork on the resource has shown "excellent" upgrade characteristics through simple gravity and magnetic separation and it will now complete an internal scoping study on the production of high-purity manganese battery-grade products.
The resource estimate is based on 6173m of reverse-circulation (RC) drilling completed this year on a 200m-by-50m grid. It allocates 2.7 million tonnes at 5.9 per cent manganese to the indicated category and 10.4 million tonnes at 5.6 per cent manganese to the inferred classification.
Significantly, the company says Jamieson Tank still holds substantial grade and tonnage upside potential in high-grade, near-surface targets within 4.4km of its southern strike extent and it plans to drill the area in the coming months.
ChemX is pleased with the delivery of this maiden Mineral Resource Estimate for the Jamieson Tank manganese deposit, the first of four manganese prospects within the South Australian 100%-owned tenements, and today represents a key milestone for the company's shareholders. Importantly, the company expects to grow the mineral resource in grade and scale following the planned summer 2023/24 drilling program. This Mineral Resource defines a solid foundation for further strategic project advancement including internal scoping studies and mine optimisation plans, supported by the development of high purity manganese sulphate products for the global battery market.
ChemX Materials chief executive officer Peter Lee
The company says the RC results from Jamieson Tank confirm manganese enrichment starts from a relatively shallow depth of about 2m to 20m, down to about 70m. On top, the overburden is sandy and considered to be largely "free-dig", requiring minimal use of costly drill and blast mining techniques.
On the downstream front, ChemX says it is rapidly advancing its program to provide high-purity manganese (HPM) products in support of global demand for manganese-based battery components, which is projected to grow due to existing and still-emerging battery chemistries that require more of the silvery metal.
ChemX has previously said Jamieson Tank manganese ore responds favourably to simple gravity separation upgrading methods and has proven that beneficiation can produce 99.7 per cent pure manganese sulphate feedstock for battery-critical high-purity manganese sulphate monohydrate (HPMSM). Ongoing metallurgical testwork is underway with Nagrom and BHM Metallurgy.
The company is investigating the use of Jamieson Tank manganese ore as a feedstock for a HPMSM production facility to be located in the SA city of Whyalla, which boasts an abundance of renewable energy in the region within a tier-one sovereign jurisdiction and offers potential customers superior environment, social and governance (ESG) credentials.
In parallel with the SA production option, ChemX last year secured a non-binding memorandum of understanding with United States-based C4V – a leader in battery technology involved in some of the world's biggest gigafactory developments – to progress its HPM project and work towards offtake agreements following the qualification process.
Along with HPM, the company is also progressing its high-purity alumina (HPA) flowsheets at its micro-plant in the Perth suburb of O'Connor using its proprietary "HiPurA" process, which is currently the subject of an international patent application that was lodged in July last year.
With a multi-pronged approach aimed at servicing the seemingly ever-growing battery metal space, ChemX has an enviable position with its upstream and downstream options giving it a timely push into the global limelight.
More specifically, demand for 99.99 per cent pure HPA – also known as "4N" – is tipped to increase by 19.1 per cent in compound annual growth rate (CAGR) to 90,000 tonnes per year by 2028, while the demand for HPMSM is modelled to increase by 13.1 per cent CAGR in the same period.