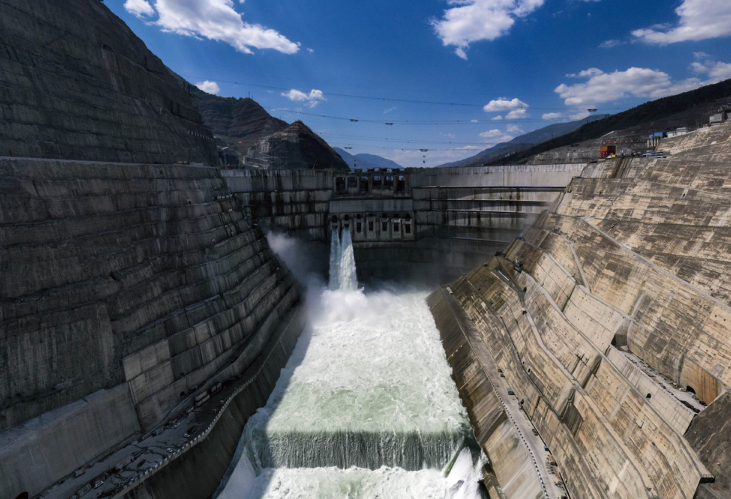 The Baihetan hydropower station on the Jinsha River, the upper section of the Yangtze, has completed the dam body project today after nearly 50 months of construction, with its first batch of generating units going into operation by July 2021.
Straddling the southwest provinces of Yunnan and Sichuan, Baihetan has a total installed capacity of 16 million kilowatts, second only to the world's largest Three Gorges Dam project, with a capacity of around 22.4 million kilowatts.
The installed capacity of a single generating unit at Baihetan has reached 1 million kilowatts, ranking first around the world.
As all units are expected to be operational by July 2022, the power generation in one day can meet the electricity consumption needs of 500,000 people in one year.
Besides, the hydropower generated by Baihetan also helps to save nearly 19.68 million tons of standard coal every year.
Source: Xinhua