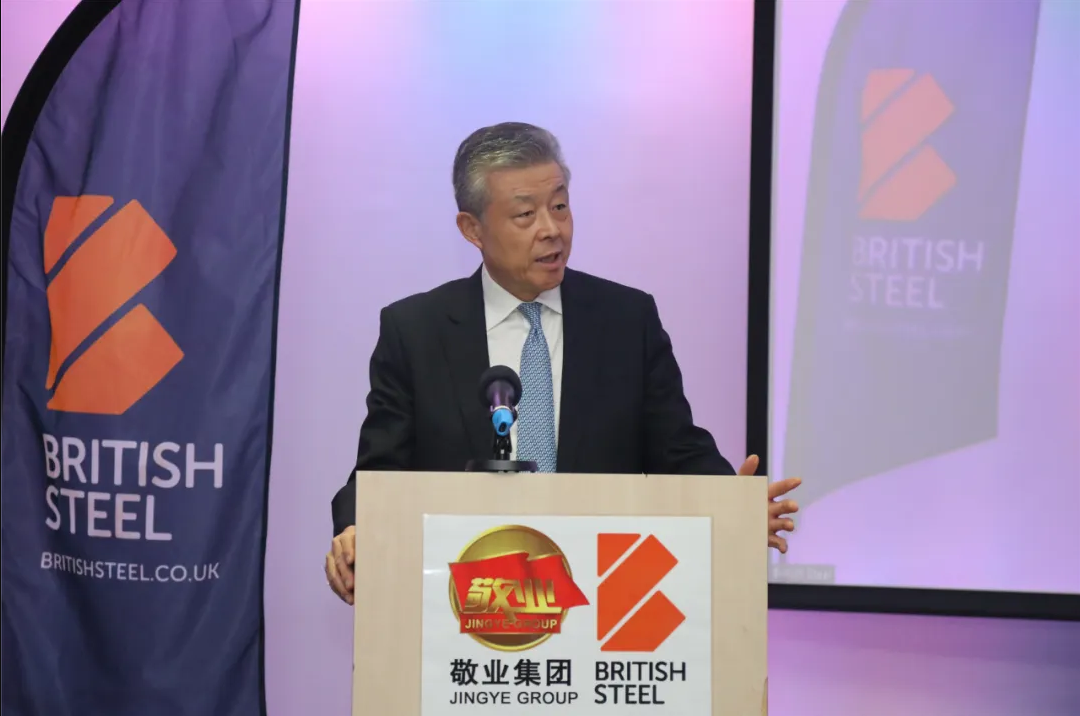 [Ferro-Alloys.com] Secretary Sharma,
Chairman Li Ganpo,
General Manager Li Huiming,
Mr. Deelen,
Ladies and Gentlemen:
Good morning! It is a real delight to join you at Scunthorpe, the well-known "Industrial Garden Town", to mark the acquisition of British Steel by Jingye Group.After nearly one year of discussion and preparations, this deal finally went through. This is a "golden fruit" of the China-UK "Golden Era". I would like to extend my warmest congratulations to Jingye Group and British Steel! I would also like to express my heartfelt thanks to everyone, from China and the UK, who has worked hard to make this possible!At this critical time when the Chinese and British people are working together to get COVID-19 under control, this "golden fruit" is especially valued. I think it demonstrates our confidence in the following three aspects:
First, it shows our confidence in the steady and sustained development of the China-UK "Golden Era".This year marks the fifth anniversary of the China-UK "Golden Era" launched by President Xi Jinping's state visit to the UK in 2015.Last month, President Xi and Prime Minister Johnson had a telephone conversation in which they charted the course and outlined our tasks for developing China-UK relations.During the conversation, President Xi said, China and the UK should remain committed to win-win cooperation, tap our economic strength, and engage in more productive cooperation. Prime Minister Johnson responded that the UK welcomes investment from China, and is ready to deepen cooperation on the Belt and Road Initiative, so as to achieve new outcomes for the China-UK "Golden Era".The cooperation between Jingye and British Steel lives up to the vision of the leaders of our two countries. It will give a fresh boost to China-UK relations and provide a new stimulus to our cooperation on the Belt and Road Initiative.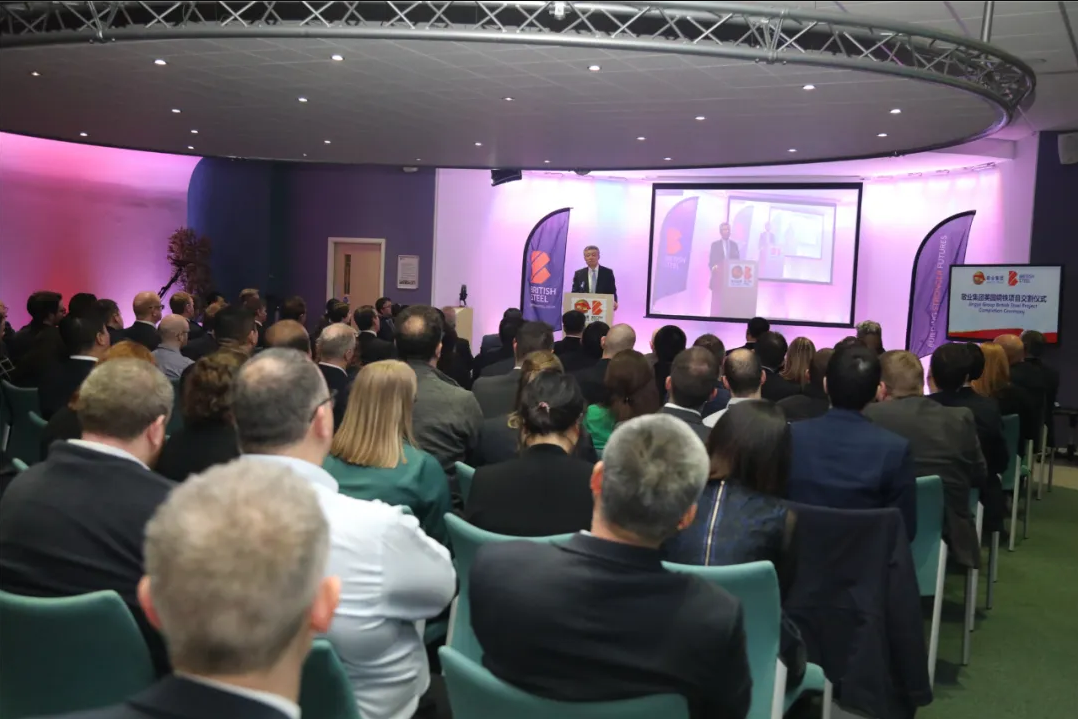 Second, this deal displays our confidence in win-win cooperation and common development.The year 2020 is an important year for both China and the UK. China will achieve its first centenary goal, namely, to complete the building of a moderately prosperous society and eliminate absolute poverty. The UK has left the EU and is building a "global Britain".With similar strategies for development and complementary economies, China and the UK enjoy broad prospects for cooperation. Our two countries could work together more closely in trade, investment, infrastructure, green finance and public health. We could also tap new potential for cooperation in artificial intelligence and FinTech.The deal we are marking today will not only save 3,200 jobs for the local community, transform and upgrade British Steel, and promote high-quality development of steel industry in the UK. It is also a vote of confidence in the mutually-beneficial cooperation between China and the UK after Brexit.I hope and believe that, with the concerted efforts of both sides, this project will bring the comparative strength of our two countries together, and become a shining example of China-UK win-win cooperation and common development.
Third, this acquisition also demonstrates the confidence and belief that China and the UK will work together to overcome any difficulty.Virus knows no borders. In combating COVID-19, countries should stand by each other and work together in the spirit of a community with a shared future for mankind.In face of difficulties and challenges, it is all the more important that we stay open in order to deepen cooperation and, in turn, promote development.The cooperation between China's Jingye and British Steel embodies the spirit of a community with a shared future for mankind. It is the best interpretation of the prevailing trend of our times, that is, countries should be open to cooperation, embrace innovation and share the benefits of development.It is my hope that the deal between China's Jingye and British Steel will provide a strong impetus to China-UK joint response to challenges and instill confidence in an open global economy.Ladies and Gentlemen:As a Chinese saying goes, "The strength of grass is revealed in strong wind; Loyalty is tested in troubled times."A similar saying in the UK goes, "The good seaman is known in bad weather."I wish Jingye and British Steel pleasant, fruitful and win-win cooperation.I also hope this deal will be a new starting point for China-UK cooperation. We should build on this success to enhance mutually-beneficial collaboration and set up more flagship projects. Together we will write a more splendid chapter for China-UK "Golden Era" in the coming decade!
Thank you!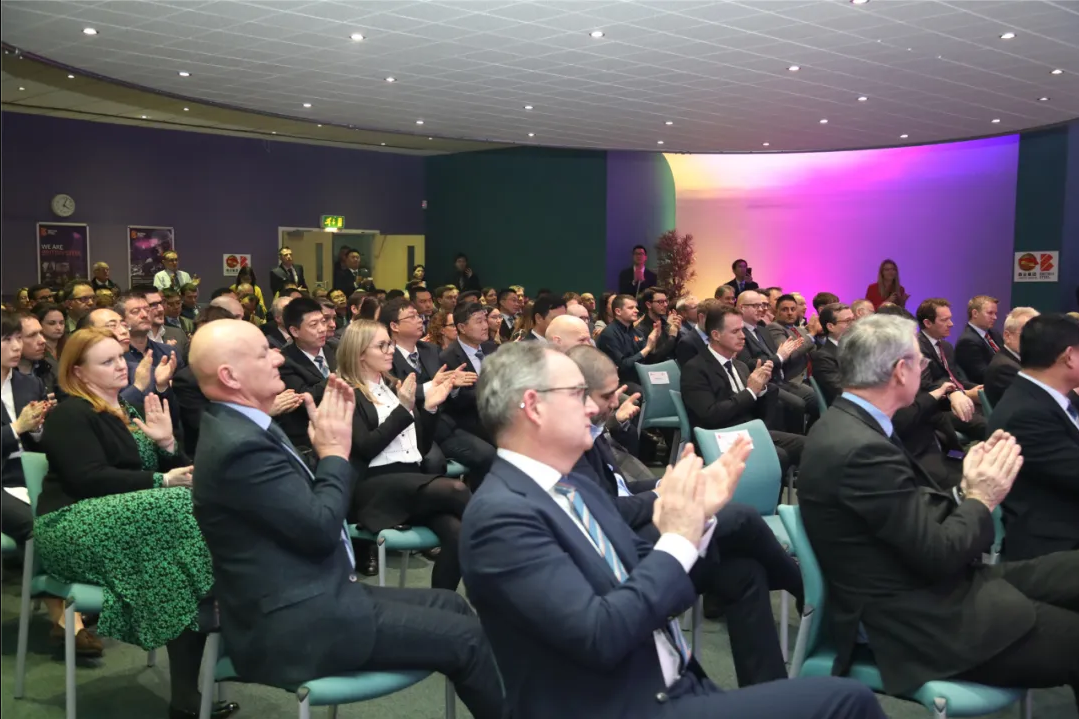 Source: Embassy of the People's Republic of China in the United Kingdom of Great Britain and Northern Ireland