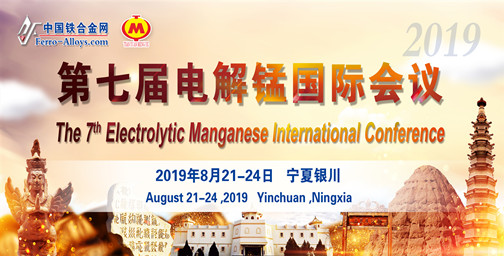 [Ferro-Alloys.com]Elysee Development Corp. (TSXV: ELC) is pleased to announce that its unaudited financial statements and management discussion and analysis for the three and six months ended May 31, 2019 are now available for viewing on SEDAR and at www.elyseedevelopment.com.
All dollar amounts are in Canadian funds.
During the six months ended May 31, 2019 ('the current period'), Elysee had net earnings of $703,064 ($0.03 per share) as compared with net earnings of $999,250 ($0.05 per share) for the six months ended May 31, 2018. The earnings for the current period were primarily the result of realized gains on marketable securities of $528,903, unrealized gains on marketable securities of $273,027 and interest and dividend income of $105,359.
As a result of the company's strong financial performance during the first six months of fiscal 2019, the board of directors has decided to declare an interim dividend of one cent ($0.01) per share on the company's common shares. The dividend is to be paid on July 31, 2019 to shareholders of record on July 24, 2019. It is an eligible dividend for income tax purposes. This is the first dividend attributable to fiscal 2019. The company intends to continue its policy of paying dividends on a regular basis whenever it is prudent to do so and whenever results warrant.
As of May 31, 2019 Elysee's net asset value ('NAV') was $14,151,429 or $0.53 per share. The fair value of the company's investments in marketable securities was $9,518,564. Cash and cash equivalents at May 31, 2019 totaled $2,076,861 as compared to $4,000,039 at November 30, 2018. The company is debt-free.
Guido Cloetens, the chief executive officer of Elysee, stated: 'In the three months ending on May 31, 2019 both junior gold miners and base metal producers experienced a significant decline in their stock prices. However, our active investment management policy has allowed us to continue to deliver solid results and maintain a very strong balance sheet. Furthermore, we were still able to increase our net asset value during the period while at the same time paying a final cash dividend of two cents per share for fiscal 2018 to our shareholders. With earnings per share during the first half of fiscal 2019 of $0.03 per share, we have decided to continue our tradition of allowing our shareholders to enjoy the benefits of our success by declaring an interim dividend for fiscal 2019 of $0.01 per share.'
During the current period Elysee acquired: 2,700,000 shares of NextSource Materials Inc. at $0.11 per share in a private placement and purchased a further 2,500,000 shares in the open market at $0.10 per share; 500,000 units of ML Gold Corp. in a private placement at $.10 per unit; 500,000 units of Nanalysis Scientific Corp. in a private placement at $0.60 per unit and 2,000,000 shares of Minera Alamos Inc. at $0.10 per share along with 800,000 warrants exercisable at $0.10 per share.
In addition, in June 2019 the Company acquired a convertible debenture of WELL Health Technologies Corp. for $100,000. This debenture pays 8% annual interest for 5 years and is convertible at $0.95 per share.
In June 2019 the Company also took part in a capital raise of U.S. Vanadium LLC ('USV') for an amount of US$375,000. In aggregate, Elysee invested US$1.8 million in USV. Our interest in this private venture is now approximately 14%.
USV is in the business of acquiring vanadium concentrate worldwide for processing in the U.S. into refined products such as High Purity Vanadium Pentoxide (V2O5), technical grade V2O5 and Vanadium Trioxide (V2O3) and the subsequent sale of these products to international customers. By way of a tolling agreement with a U.S. refiner, USV is currently processing vanadium bearing concentrate into different vanadium products like V2O5 and V2O3.
The most significant equity investments held by Elysee on May 31, 2019 were US Vanadium LLC, Kirkland Lake Gold Inc., IBC Advanced Alloys Corp., TerraX Minerals Inc., and NextSource Materials Inc.
During the month of May the Company received approval to renew its Normal Course Issuer Bid to buy back up to 1,340,380 shares over a one year period terminating May 8, 2020.