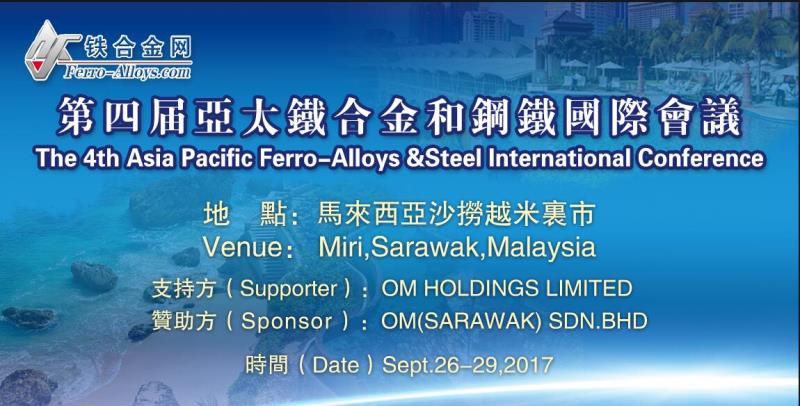 KUCHING: Australian-listed OM Holdings Ltd (OMH), which is building a ferrosilicon and manganese smelting plant in Sarawak, is venturing into the exploration, mining and processing of high-grade quartzite deposits in Perak.
As high-grade quartzite is a key raw material for ferrosilicon production, the output from Perak would be supplied to the US$592mil ferrosilicon and manganese smelting plant project in Samalaju Industrial Park, Bintulu.
OMH has entered into a joint venture (JV) with Menteri Besar Inc (MBI) Perak for the mining of the quartzite, with OMH having a 60% stake in the JV company OM (ANR) Resources Sdn Bhd while MBI owned the remaining 40%. MBI is a diversified mining, property and investment holding arm of the Perak government.
"The expected capital expenditure requirements for the construction of the processing (crushing and screening) plant is up to US$2mil, to be funded internally and proportionately, and invested over 12 months, following the clearance of all required regulatory approvals," OMH said in a filing with the Australian Stock Exchange.
OM ANR, according to OMH, is expected to mine 500,000 tonnes per annum of silica rock to produce about 300,000 tonnes of high-grade quartzite lump a year.
"Based on the initial examinations of the exposed portions of the large outcropping quartzite ridge, the life of the project is expected to be not less than 10 years," it added. The quartzite deposits are in Lawin and Lasah, Perak.
OMH said OM Materials (Sarawak) Sdn Bhd – the 80:20 JV company between OMH and Cahya Mata Sarawak Bhd (CMS) to locally source a significant portion of its key raw materials – was expected to not only strengthen the ferrosilicon and manganese smelting plant's security of supply position but also improve its long-term cost competitiveness.
Furthermore, it said the project was expected to make a significant contribution to the re-establishment of Perak's natural resources industry and become a significant contributor to the state's sustainable economic and social development.
For more details of information of the buyer please contact us email: info@ferro-alloys.com or Wechat: Karl828, and if you supply silica rock and quartzite, let us go to Malaysia, we have builded the negotiation platform for all the business for ferroalloys industries, raw materials, all upstream and downstream ferroalloys industries chain, you will have the appetite to attend The 4th Asia Pacific Ferro-alloys &Steel International Conference.