[Ferrosilicon Tender] The large steel mill in Hebei Province released its ferrosilicon 72# tender volume of January, 2020, on Monday, which was 1913 tons, down by 717 tons than last month. And it released its inquiry price on Friday, which was 6130 yuan per ton, up by 80 yuan per ton than last month (the last price will be released later).
[Spot Market] The ferrosilicon price didn't change much this week, but the market was in a good mood due to the series advantageous factors: lower inventories, stronger purchase intention, the increasing tender price and so on. The factories were willing to see the price continue to increase. Currently, the 75# ferrosilicon price was around 5900 yuan per ton and the 72# ferrosilicon price was around 5700 yuan per ton.
[Ferrosilicon Futures 2005 Contract] The 2005 ferrosilicon contract price on ZCE opened at 5832, closed at 5858, and the highest price was 5870, the lowest price was 5820, the settlement price was 5850. The trading volumes were 107.3 thousand tons and the position was 44734.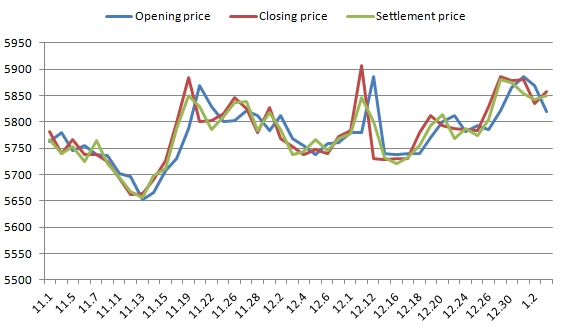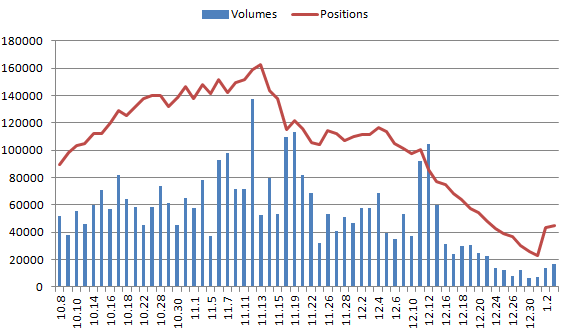 [Steel] It almost became a consensus that the downstream demand of steel would be difficult to increase significantly. Although the steel consumption was expected to rise, the growth would slow, the supplies would be sufficient. In January, the rate of operation of Northern construction sites was lower, and the demand for steel declined. On the other hand, it's worth of attention that some cities released heavy pollution emergency planning and response, which would influence the steel production.
[Magnesium Metal] The magnesium metal price increased due to the stronger demand, and the price of 99.90% magnesium ingot in Shaanxi Fugu was around 14300 yuan per ton.