[Ferro-Alloys.com] We're now midway into 2019. The US steel industry had a somber start to the year, and the sell-off only deepened as the year progressed. All major steel companies including U.S. Steel (X), AK Steel (AKS), Nucor (NUE), and Steel Dynamics (STLD) fell to their 52-week lows in May as the escalation in the US-China trade war rattled metal and mining investors.
However, June turned out to be a fairy tale month for steel stocks. Although steel stocks haven't really gone through the roof as President Trump claimed in an interview, they saw a sharp rally in June, helping them recoup some of their losses. U.S. Steel, AK Steel, Nucor, and Steel Dynamics saw an upwards price action of 29.5%, 37.8%, 15.6%, and 21.0%, respectively, last month. ArcelorMittal (MT) also went up 22.5%. Barring U.S. Steel and ArcelorMittal, steel stocks that we're discussing are now positive for the year.(marketrealist)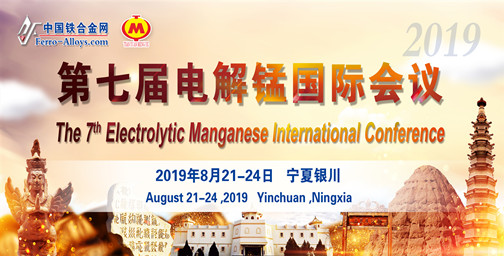 The 7th Electrolytic Manganese International Conference, you won't miss it!